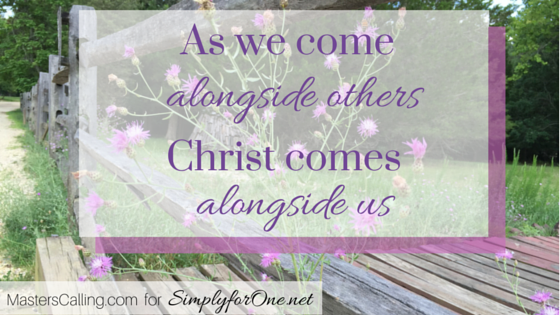 Her words were consistently few, but her faithful company filled my heart – full of gratitude and grace. Her soft speech and gentle pursuit, lead my heart quietly to the comfort of His presence.
There is a unique desire we each have to be encouraged a certain way. I'm a word person, and greatly value verbal encouragement, especially in challenging times. But aside from His direct Word, the way God encourages me is often in an unanticipated fashion, from a completely unexpected vessel.
What matters most is to recognize God's faithfulness to meet us.
Rather than place emphasis on our own expectations, which often leave us feeling frustrated and letdown. And if in God's infinite wisdom, the silence of a friend's company is the way He chooses to encourage me – this 'word girl' is welcoming it, heart wide open!
It's certainly clear from Job's story, that sometimes silence serves best.
Will you continue reading with me? I'm just delighted to be sharing this story with Tiffany Parry's series,"Real Conversations with Women of God." I've been immensely blessed by her words, her walk and her genuine encouragement. Please join me, by clicking Here to read the rest of this story, over at Simply for One!