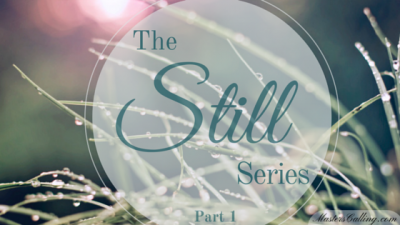 Click on a link below for each week's post!
Week 1 
– Strength and stillness – quieting the noise to hear His voice.
Week 2  – When we know, we can Let Go.
Week 3  – 
With Scripture in us, it stills our hearts from the storms around us and keeps them happening in us.
Week 4 
– We keep our peace, by letting go of pride.
Week 5 
– Intimacy with God results in hearts full of rest.
Week 6 
– There is only "one needed and necessary thing". 
Wrap-Up
– Summary from each week

You are welcome to print the pictures below and
add a touch of quiet decor to your devotional space!