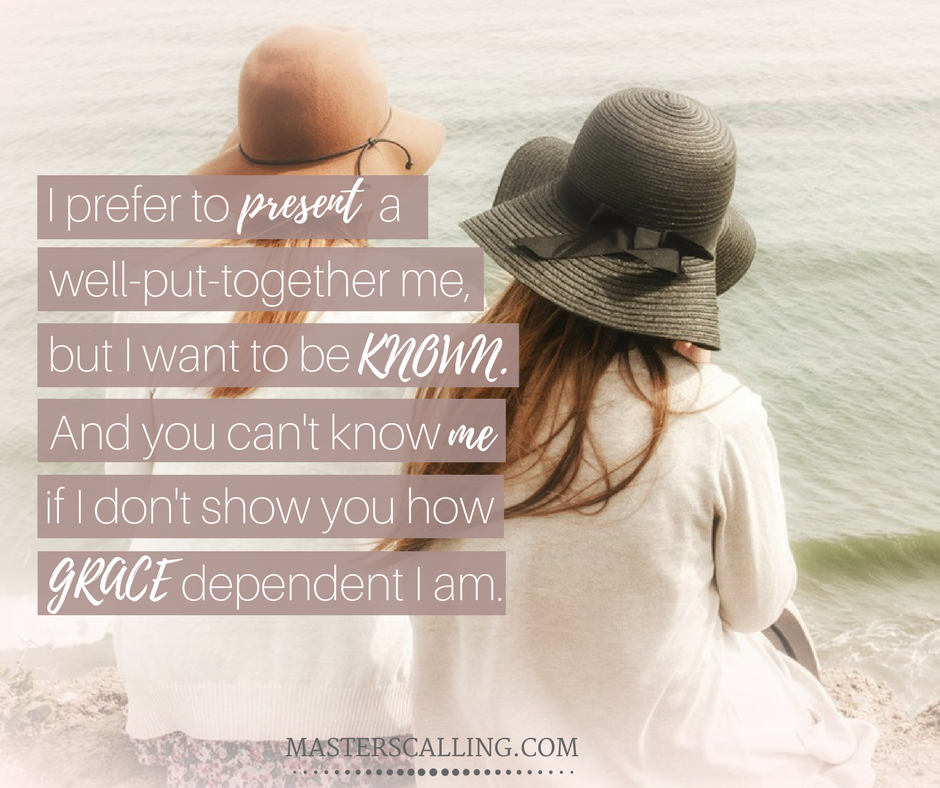 I sat down beside her long blond locks, awkwardly shuffling my feet beneath the seat. What's wrong with me, I'm usually comfortable as the new girl?
But this season came forth with an unfamiliar sort of stretch. Beyond the physical relocation of our move, I sensed the Spirit – moving me. Shifting priorities, redirecting affections – aligning my heart towards deeper truth.
But this new level left me feeling undone, unsure in areas previously assured. And I wondered if the undoing was God's doing, if these turning tides were shaping and preparing me, or was the enemy striking and stealing? Could it be both?
Despite shifting emotions, grace was sufficient to simply show up, step out and discover God in the in-between. And in the gaps of uncertainty I came undone, learning once more how grace changes everything.
But how should I reveal or present myself in these new places, this new community – can I be real, can I be, me? Will my cracked cup be enough?
With a warm smile, wide eyed and blue, Goldie Locks (her nickname, of course), welcomed me in, easing any awkwardness. What amazing responses smiles produce! And her encouragement to 'come again', brought me back long enough to exchange numbers; unexpectedly embracing a budding new friendship. But it wasn't a well-put-together version of me, she met.
Because perfection is lonely


and part of living healed, is simple being real.
Want to finish the rest of this post? Let's visit DaughtersoftheDeep together as we honor God with honest hearts and reap real connection. Click HERE to read the rest! 
"Serve them sincerely as you would serve Christ." Ephesians 6:5 NLT