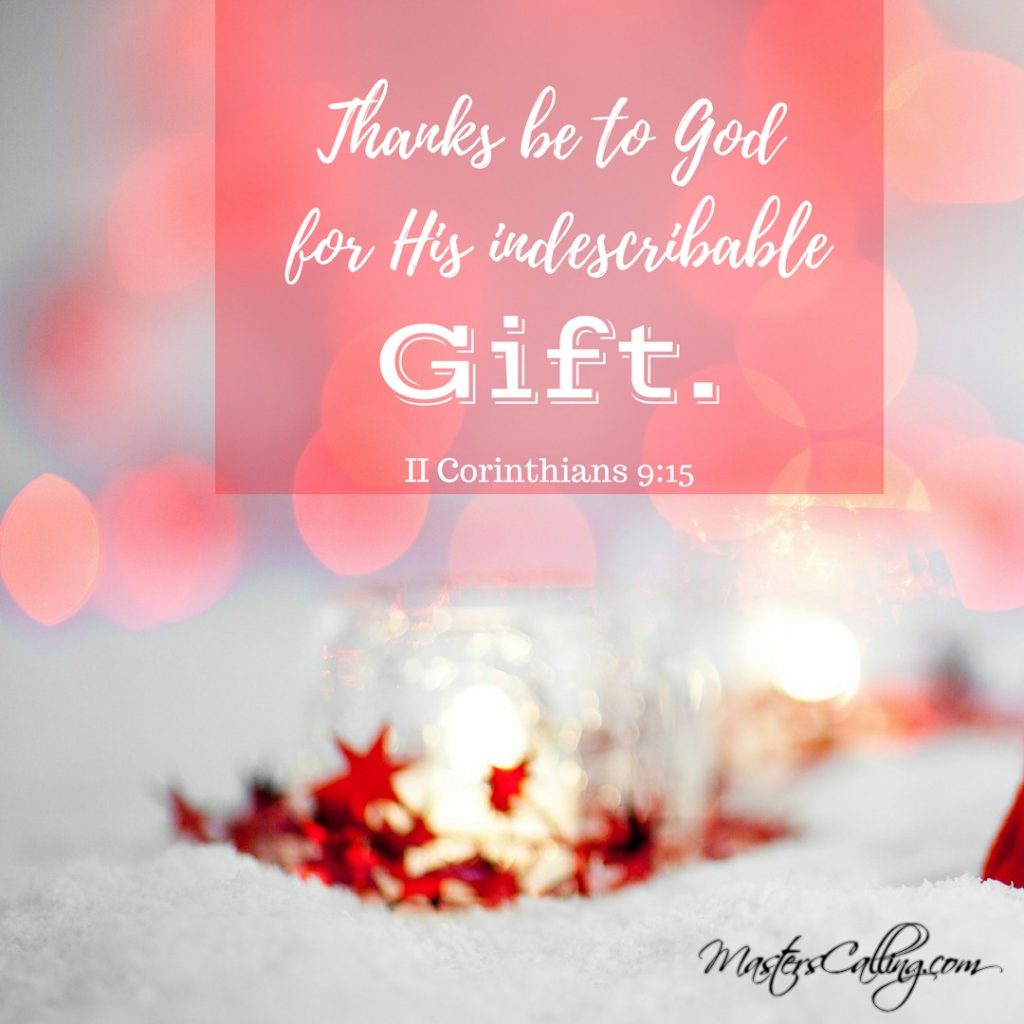 I can't stop seeing the scene and repeating the scriptures.
 "And the Word became flesh and dwelt among us, and we beheld His glory, the glory as of the only begotten of the Father, FULL of Grace and Truth." John 1:14
How? Why? My God what did you do? Put on skin to live within – me? Exalted, Holy and honored One – arriving poor, lowly and humble.
"Though He was rich, yet for your sakes He become poor, that you through His poverty might become rich." II Corinthians 8:9
Perfect God beaten, to make us brand-new. Holy Lord aching with undeserved lashes, to lavish on us, unearned grace upon glorious grace.
My God, my God, what have you done?
Undefiled hands hammered on behalf of my undeserving heart. Suffering through crowds of mockers and scoffers, led like a lamb to slaughter. Yet all I hear is this gentle whisper, calling me your beloved daughter.
My God, my God, what did you do?
It's Christmas season and we celebrate you, Jesus. And this muddy manger proclaiming the way – the one straight, yet broken path to walk in wisdom and eternal life with the Lord.
The humility of Christ has deeply impacted my heart this Christmas. Would you come with me to DaughtersoftheDeep to finish reading, as we continue preparing for Christmas this week?!! CLICK HERE to complete this post!!